Arduino & open hardware workshop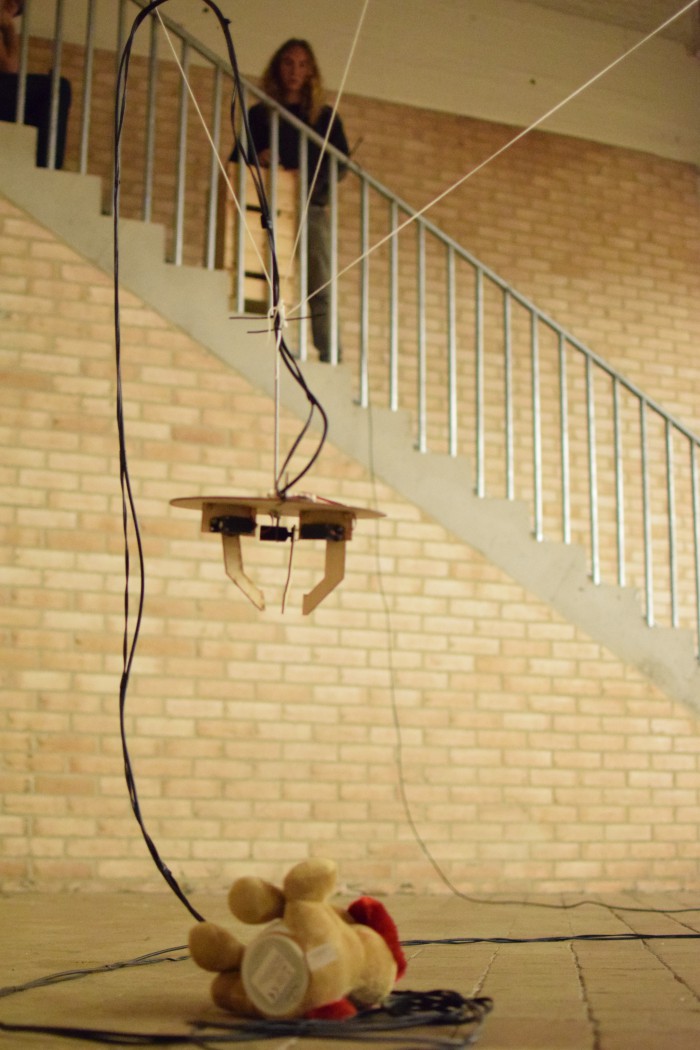 Workshop at Summerschool of Making, August 2014 – Arduino & Open Hardware,
taught by Lieven & Kurt, with assistance from César Vandevelde & Maarten Vanhoucke.
One day. 15 people. Arduino introduction in the morning & building a working 'Hektor' skycrane/carnival grabber in the afternoon.
we got from Arduino introduction to working machine in one day.
We had planned to build a number of smaller machines with small groups, but instead the class decided to do one large crane with the entire group & they divided up the work:
Arduino, lasercutting & 3D-printing – 6X6X6meter carnival gripper, built by:
-Theresia Eigenseer & Tiny Vandenberghe (grappling hook),
Clara Vanker& Jean-Marc Benoit (stepping motor mounts),
Marie Boes (remote controller box, servo programming, soldering, staying up late ),
Toon Maillard (stayingg up late & fixing tie wraps, lasercutting),
Lucas De Volder (stepper controller board),
Laurent Van Der Poorten (fixing falling grappling hook & staying up late)
Alastair Caird (stepper motor control code),
Allly Stewart & Ally 2 (soldering PCB-board controller box),
Lieven Standaert (made coffee, did debugging, replaced stepper drivers with more powerful ones, tuned the motors)
César Vandevelde (concept)
Group coaching & help by Kurt Van Houtte & Maarten Vanhoucke.
Thanks to the entire group for making it an amazing day…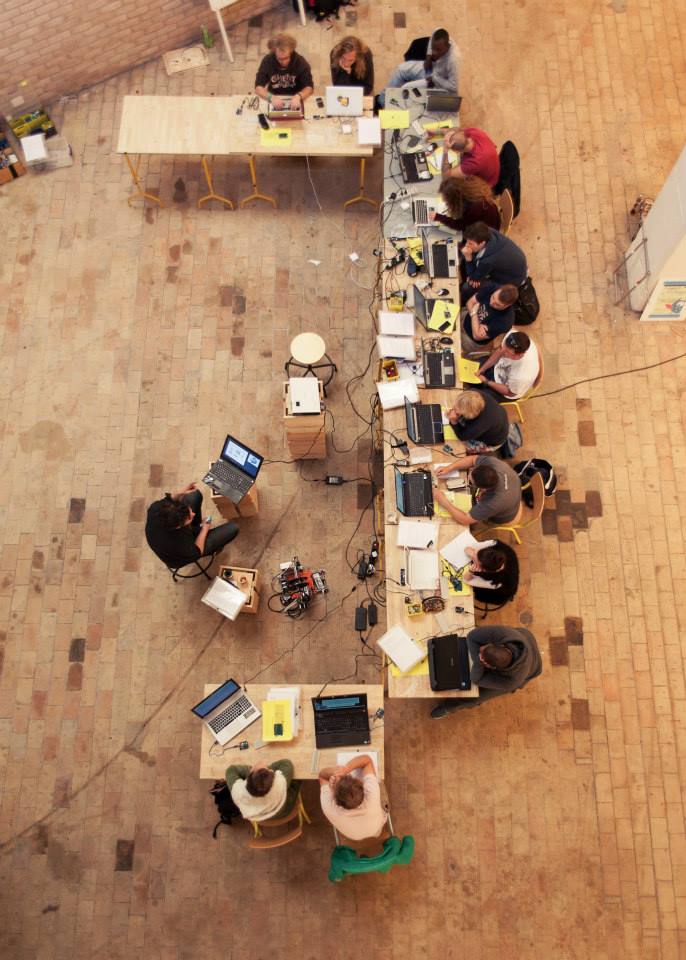 kuşadası escort
mersin escort
adana escort
antalya escort
antalya escort
bodrum escort
eskişehir escort
aksaray escort
seks hikayeleri
aydın escort
ağrı escort
balıkesir escort
bayburt escort
erzincan escort
erzurum escort
YOU MAY LIKE