Wind Trailer
Mobile platform for wind generator testing, built for the wind energy research group at the Vrije Universiteit Brussel.
Several variations on this kind of setup exist, using flatbed trucks or a fixture on the front of a SUV.Doing this as a trailer is not the most compact way to do this, but provides us with rapid setup times without modifying the car. The trailer has the benefit that it can be used in the field as a stationary mast.
The machine on the trailer is a 1kW chinese wind generator that needed evaluation after rebalancing the rotor.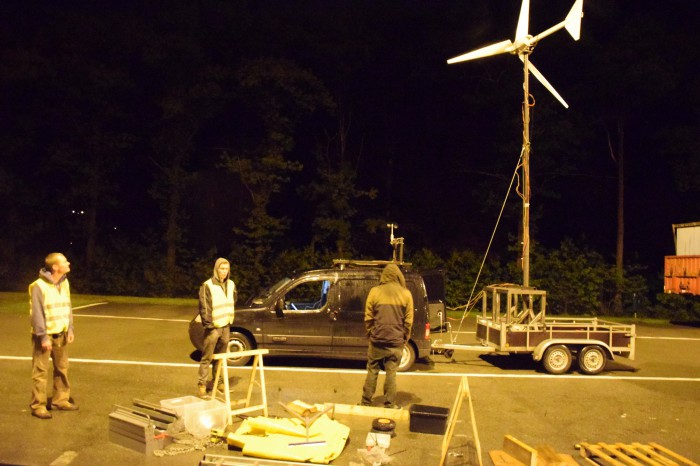 YOU MAY LIKE